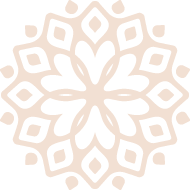 Aegean Diamond Villas
At the northwest side of the island of Skopelos and 6.5 miles from Skiathos is the current settlement of Loutraki. Aegean Diamonds Boutique Villas are built 100 meters from the port of Loutraki and from Paleokastro, where there are the ruins of an ancient Minoan temple and the Temple of Apollo, as Skopelos was a Minoan colony during the Cretominoan era.
The Amaryllis and Romance villas are perfectly refurbished with stone-built and earthly shades, and are perfectly suited to the lush scenery and history of Skopelos, while eclectic luxury features in all of them.
The comforts, amenities, courtesy and hospitality of the owners as well as their aesthetics create the perfect holiday option.
If you are planning a holiday with your friends or family, if you want to take a romantic getaway, or live unique moments for your honeymoon, the Amaryllis and Romance villas are your ideal destination.
Imagine that
you are at your home.
YOUR DREAM VACATION
Enjoy the warmth of elegant construction, with French furniture, porcelain and highly thoughtful materials.
Chose Your Favorite Villa!
2 VILLAS / 2 AVAILABLE PLACES